The Southampton Boat Show 2018
In a few days, the Southampton Boat Show will open its gates as thousands of visitors meander around the UK best (and only) boat show. If you're looking at boats and can't make it, fear not, I'm here to help. Likewise, if you're looking to narrow down your choice or can't get on board. Here are many of the boats on display*.
*This is by no mean a conclusive list and was taken from the boats I've photographed and that I know to be exhibiting or were shown as exhibiting on the organiser's website. The Southampton Boat Show's Website
Some tours are available in high-resolution
Click here to see more 360° interiors
If you want to find out more about 360° tours please visit http://grahamsnook.com/360-tours
Allures 45.9
An aluminium-hulled centreboard yacht with a great liveaboard layout and comfortable GRP Deck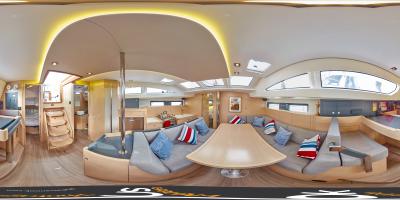 Arcona 380
Sport mid-sized Swedish cruiser/racers. Good build quality and nice wood work and has a sliding chart table. She'll be joined by the new 435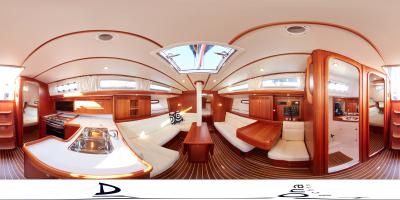 Arcona 410
A larger version of the 380, with a similar layout but has a fixed chart table, great build quality with a longer cockpit and twin wheels.
Bavaria C57
53ft of spacious Bavaria, great living space, but boy is she a big boat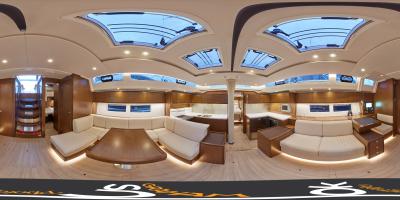 Nautitech 46
There's such a great amout of living space between the two hull of this cruising catamaran. Be social, be private, this cat can give you both.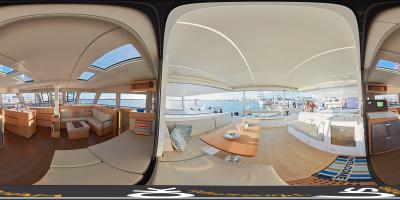 Contest 42CS
Family yard Contest has just launched its 85fter in Cannes, this shares the same excellent built quality with many layout options available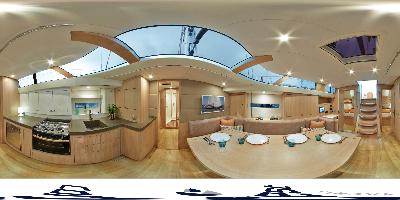 Dehler 34
An Iconic name, this incarnation is a great nippy boat, easily driven and handles sweetly, all you could want from a cruiser racer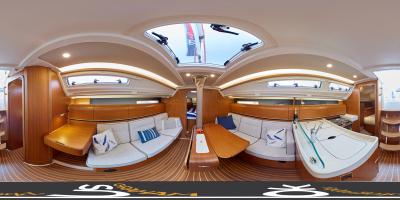 Dehler 42
A sleek, and dare I say sexy yacht. the coachroof is low and she looks great. she's also nice on the helm too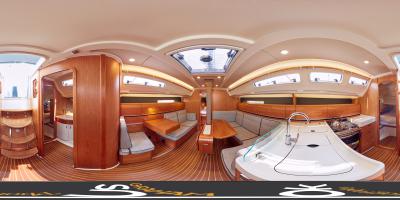 Dufour 360 Grand Large
Just how many berths can Dufour cram on a 33ft yacht? The answer is nine! It is available in a single aft cabin layout too keeping this to a respectable six.
Dufour 382 Grand Large
The helm is set well aft on this family cruiser from French yard Dufour. She sails well and has a light, bright interior.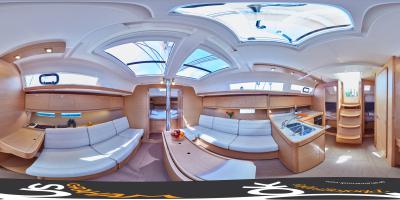 Garcia Exploration 45
360-degree views from inside, designed in collaboration with circumnavigator Jimmy Cornell, she was built to take on the Northwest Passage.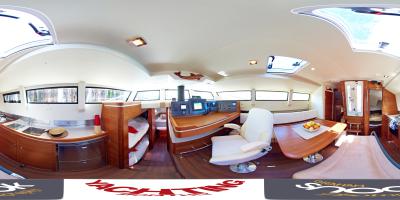 Hallberg Rassy 340
Hallberg Rassy's first venture into a twin-rudder, twin-wheeled yacht. she might lack a chart table, but she gains a lot of space in the saloon.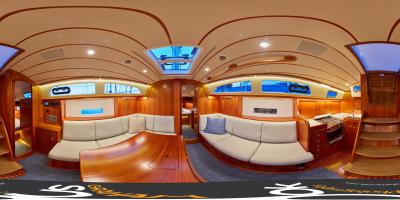 Hallberg Rassy 44
Center cockpit, go-anywhere cruiser with a fixed bowsprit and twin rudders witht he normal high build-quality of HR.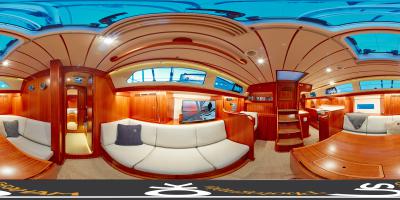 Hanse 315
One of my favourite 30-something foot cruisers. Great on the helm, fun to sail, and excellent yacht from Hanse.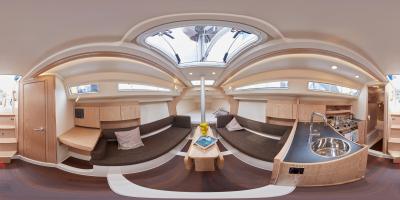 Hanse 388
Larger and more sports, there are few boats that feel as good on the helm in her class. lots of windows make it light and pleasant below.
Jeanneau 319
A nice cruiser with oodles of space down below. Easy to sail and has a vast cockpit locker with two entrances.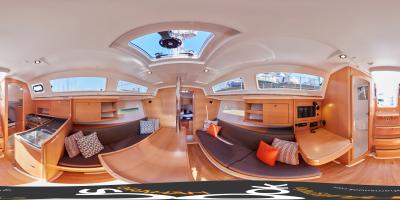 Jeanneau 440
Witha slowing deck that takes you into the cockpit, a large interior volume and a practical layout the 440 is a good family cruising yacht.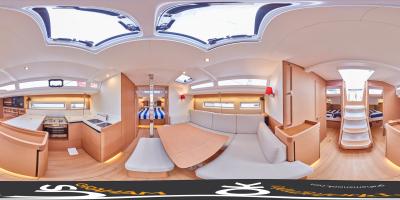 Najad 395AC
The first all-new Najad for a while, the hull was designed by Farr, the interior by Freivokh she has a majestic feel to the helm.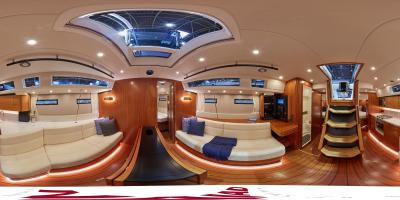 Najad 450CC
The Najad 460 tweaked when the factory changed ownership some years ago. Like all Najads, she has a beautiful mahogany interior.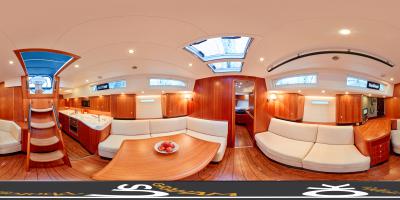 Sirius 310DS
She might be small, but don't be put off by her size, the 310DS is a big boat in a small hull, but it has no fewer ideas than her larger sisters.
Sirius 40DS
This is a huge boat in a large hull. Built on two levels and with clever ideas in abundance this is a true deck-saloon meant for cruising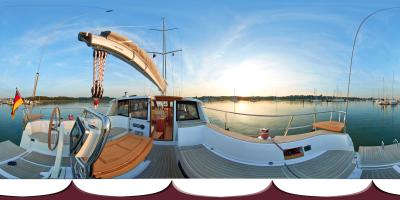 Wauquiez 42 Pilot Saloon
Don't be put off by the modern interior, she's a practical cruiser that sails well, is thoughtfully designed and has adjustable tinted windows.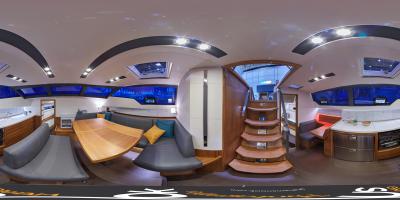 X-Yachts X4-3
Delectable on the helm, sleek to look at, and fast on the water too. If that wasn't enough she's well made down below too.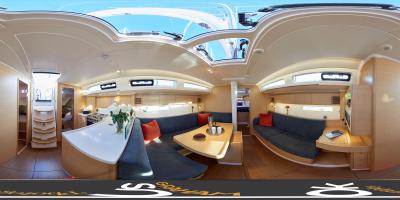 Click here to see more 360° interiors
If you would like to find out more about 360° tours please visit http://grahamsnook.com/360-tours