Your product, whether it's a magazine, a yacht, a superyacht or a can of paint, is special.
You, your company, colleagues and employees have worked to create it.
I create visual imagery to promote and sell your products.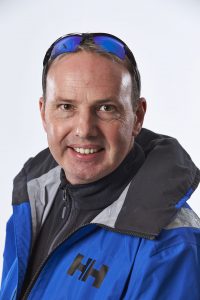 You can gain an advantage over your competitors by allowing your customers to view the fine details of interiors, anywhere in the world – using a mobile phone, tablet or computer and my high-resolution 360º virtual tours.
I'll help your customers see and understand your products in action, with no explanation required, by using video and animated photography.
Increase the exposure of your event, brand, website and social media accounts by letting your guests see and share photographs online, photographs I created just minutes before.
Sell your products using creative and varied stock images from my ever-expanding library of editorial, marine and travel images.
Inform, educate and entertain with well-written articles for your publication or website.
Are you interested in letting Graham help you? If so, Email him
Graham is based close to London and the English South Coast but can travel worldwide.
Please download his current portfolio to see examples of his work or contact him to discuss your requirements.