Custom tours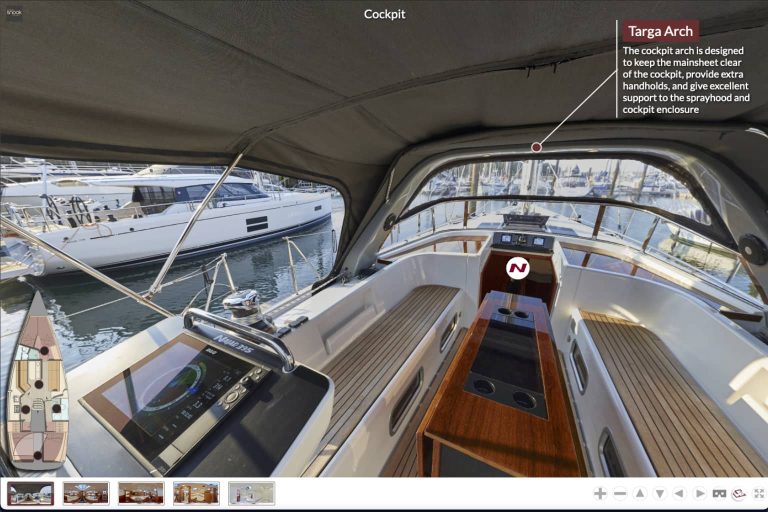 Custom Tours are a comprehensive interactive selling tool. In their simplest form, they can show a customer around, but the options are endless. You can educate your customers as they look around with a voiceover or highlight details with pop-up information panels or videos, they can be viewed on VR headsets and music can be to set a scene.
They will have your business's branding, use your corporate colour pallet and have the same fonts you use on your website so they match your website as closely as possible. The tours can have maps and floor plans added to help your customers understand your business.
These tours can be self-hosted (with no ongoing fees) and displayed by embedding or linking to them on your website. Individual images from the tours can be displayed in a 360-degree format on Facebook or the tour linked on social media channels.
Your logos and branding will be added to the tour (at the opening screen, the context menu – when you right-click, and as a point to be clicked on. The fonts and colour pallet used on your website will be used in the tour, this makes the final embedded tour look as close to your part of your website as possible.
Depending on what the tour is off, will depend on the features incorporated within the custom tour. There will usually be a map or floor plan, you can supply this or we can draw it, matching the colours on the map to the space photographed. We are here to advise what is possible with your budget.