Following on from its win at the European yacht of the year with its 970, RM Yachts have launched its new flagship model the 1370. As with all RM yachts she is built using a plywood monocoque and designed to be both fast and functional. She is available with a lifting keel, T-shaped fin keel or twin keels, the latter has a single rudder but the others sport twin rudders.
The cockpit is sensibly and safely laid out with winches well inboard at the companionway. Aft, there are two wheels with the mainsheet track running between them.
Down below there are more practical cruising features such as a J-shaped galley, a fixed, forward-facing chart table, parallel seating in the saloon and large hull windows throughout. The coachroof provides excellent visibility and light by means of large windows. Forward is a large double berth with en suite heads and bathroom. Aft is another heads with separate shower compartment. Beneath the cockpit there are two double berths, however the option remains to make one of these into an excellent technical space.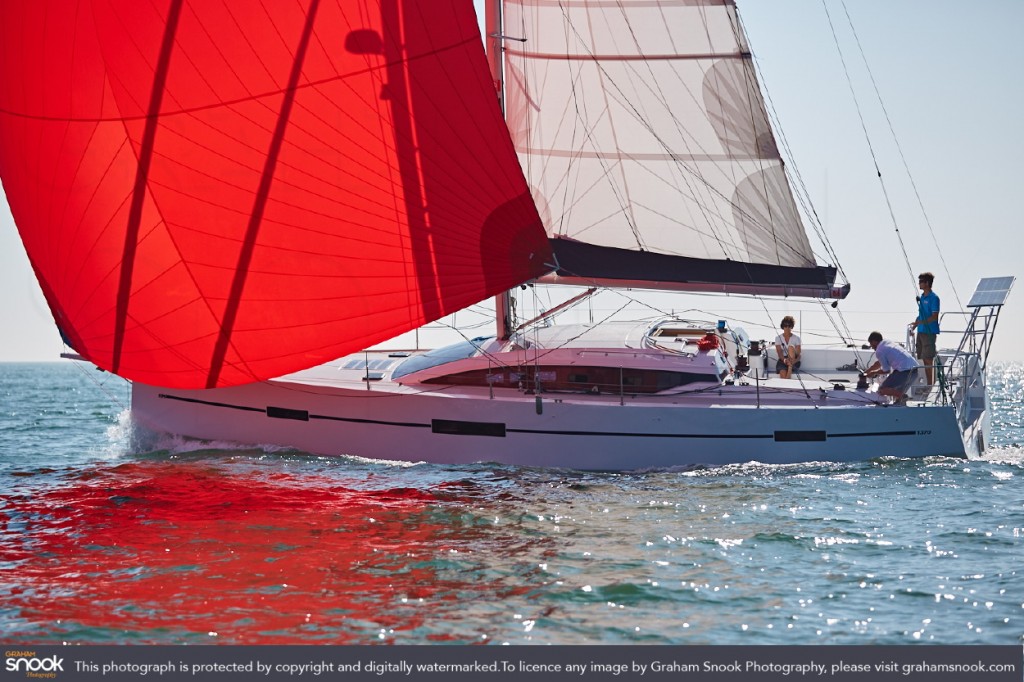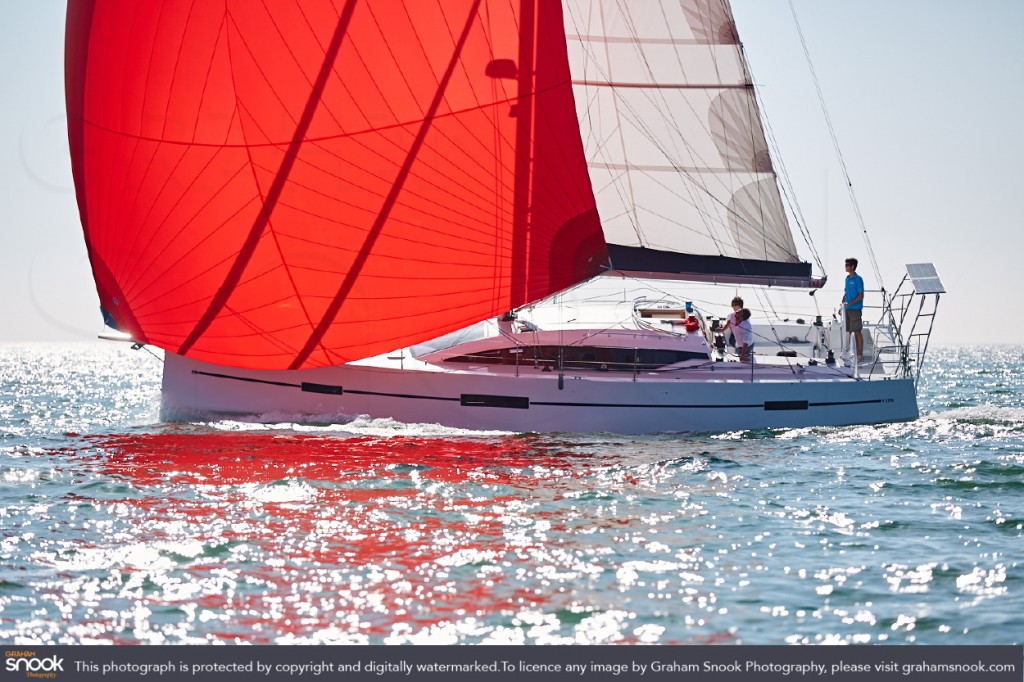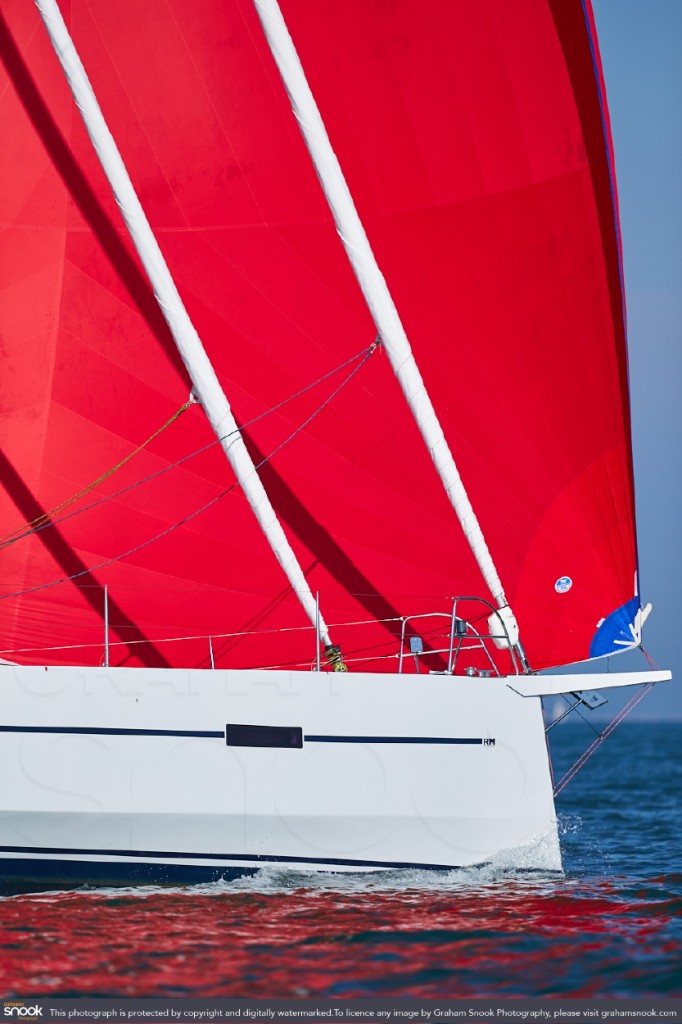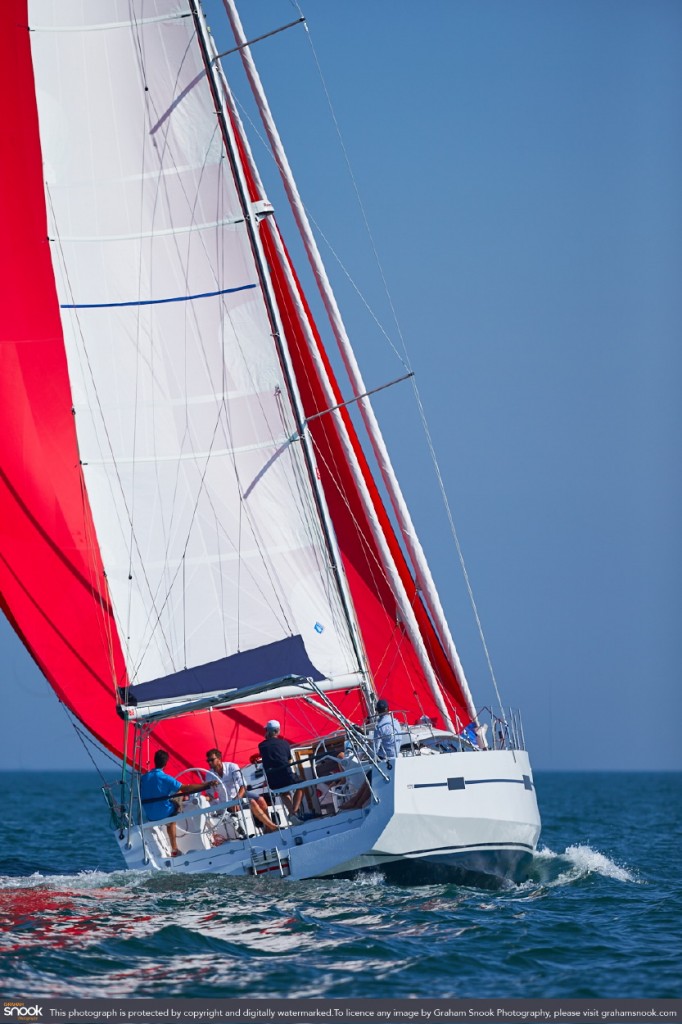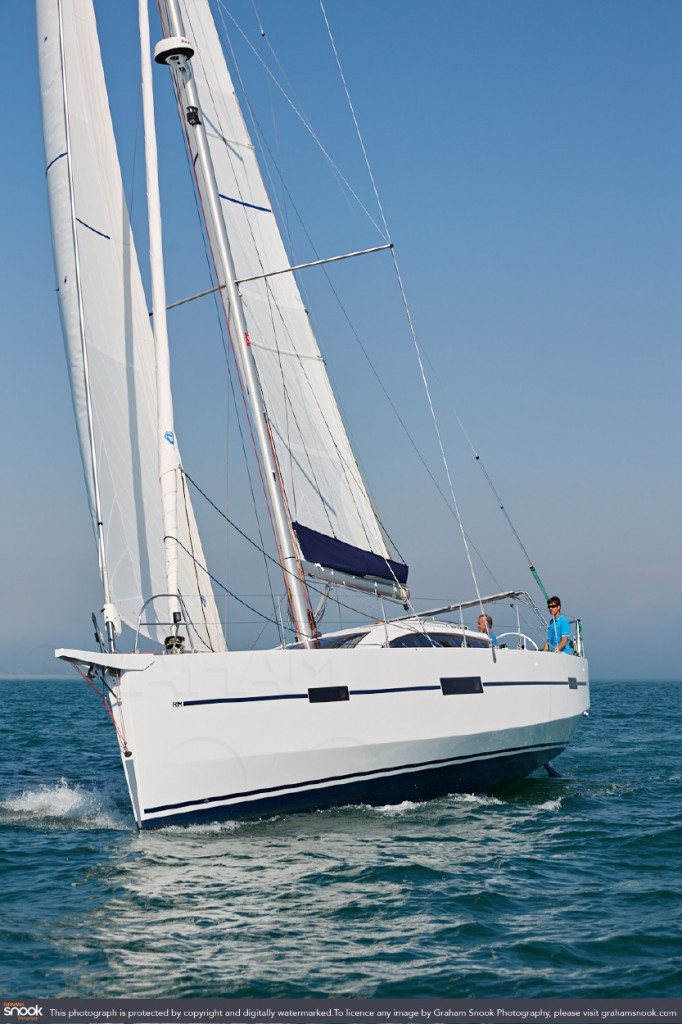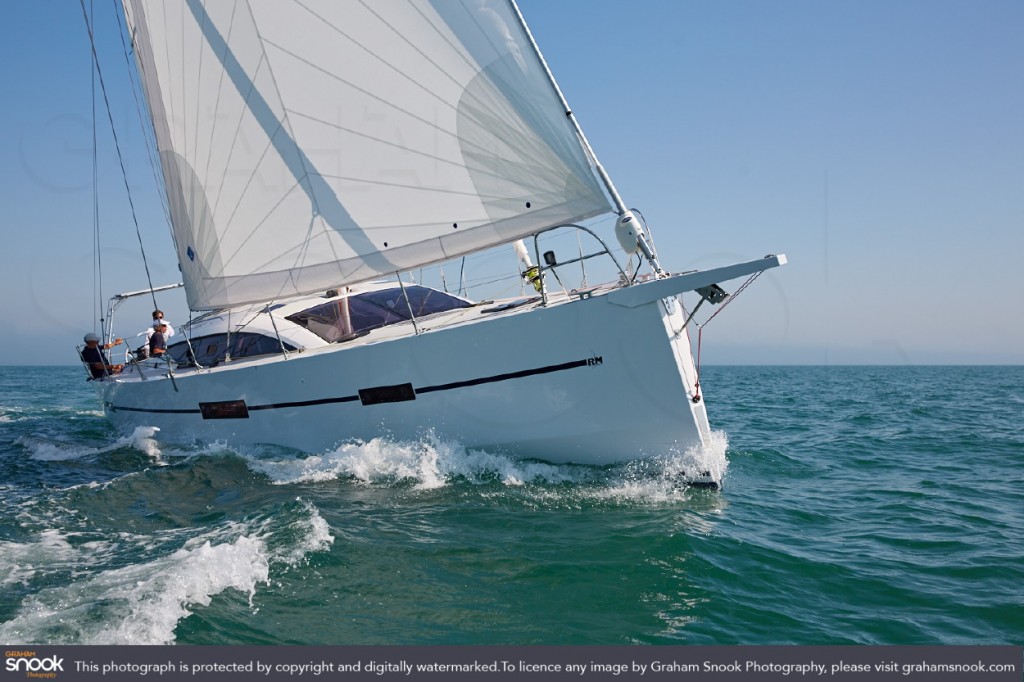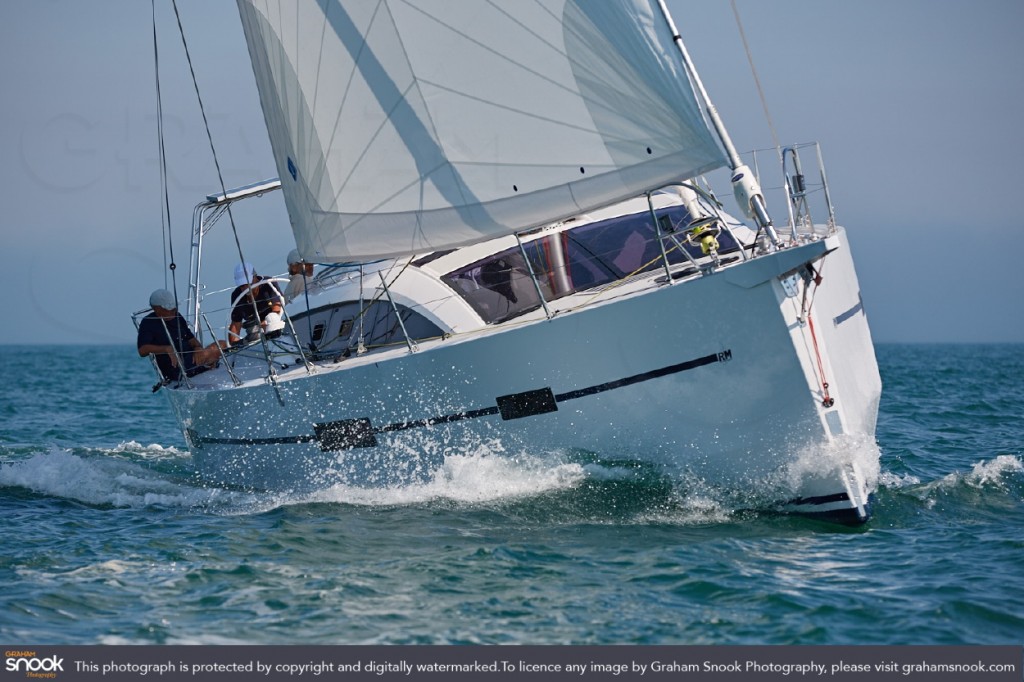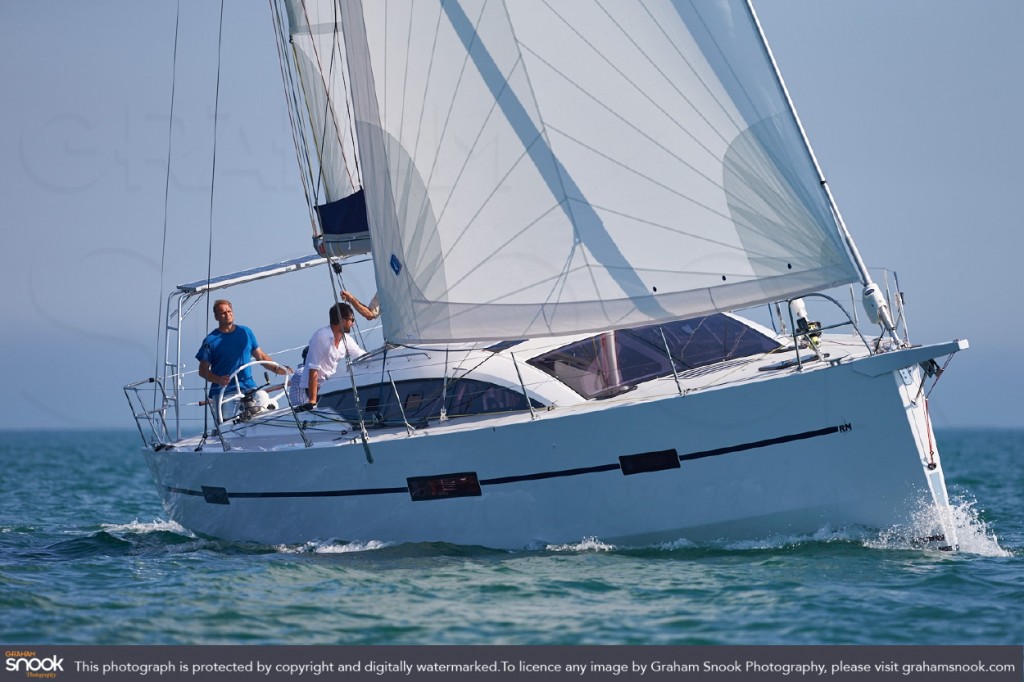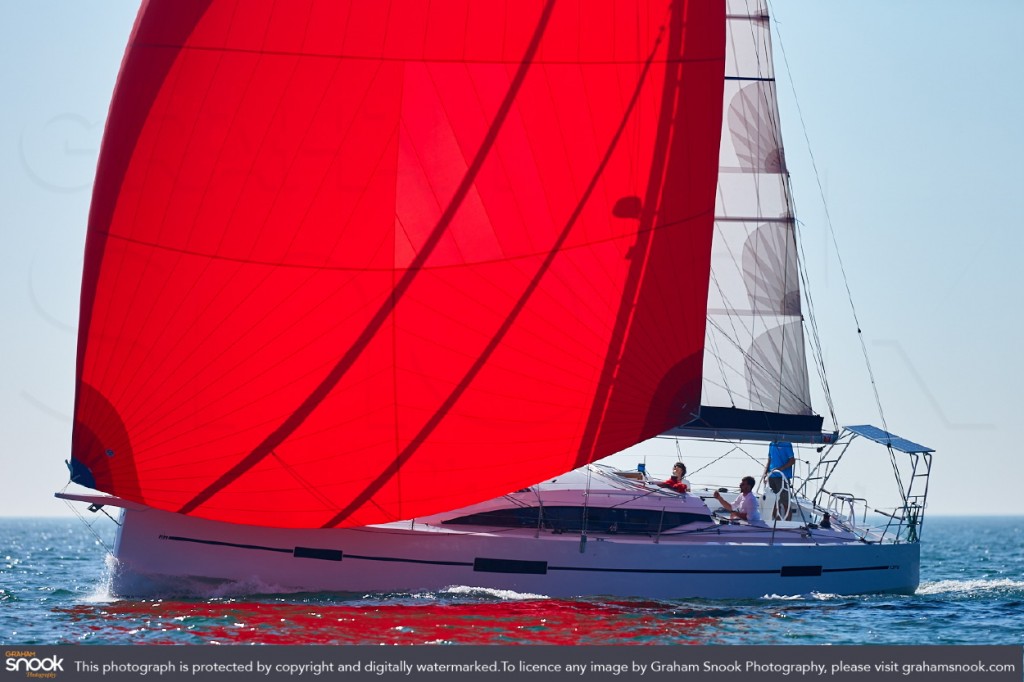 Keep in touch with regular updates with LinkedIn on Graham Snook Photography's company page
Or like Graham Snook Photography on Facebook or visit my Google+ page